The Umbrella
Unabridged Audiobook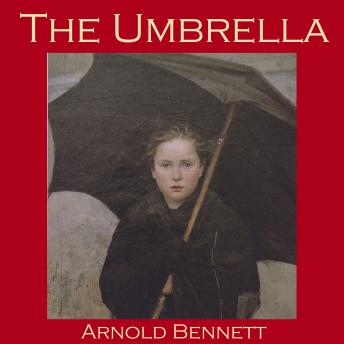 Duration:
0 hours 33 minutes
Summary:
Arnold Bennett (1867-1931) was an English author, born in one of the "Five Towns" which form the background of so many of his witty stories.

When Professor Malpetant pays an unannounced visit to his sister, Muriel, he finds nobody at home. Both Muriel and her maid, Annie, have gone out, though he finds the door unlocked and takes the opportunity to take a look around the house.

In Muriel's bedroom he uses the telephone to call the station and arrange his onward journey to Bristol before setting off for the station. It is only when he is steaming on his way to Bristol that he realises he has left his umbrella in Muriel's bedroom.

The unexplained presence of a man's umbrella in Muriel's room plunges the entire household and neighbourhood into crisis. Rumours fly, suspicions and accusations are at first whispered...and later hurled.

No umbrella ever caused so much trouble to so many people.
Genres: