The Undercover Edge: Find Your Hidden Strengths, Learn to Adapt, and Build the Confidence to Win Life's Game
Unabridged Audiobook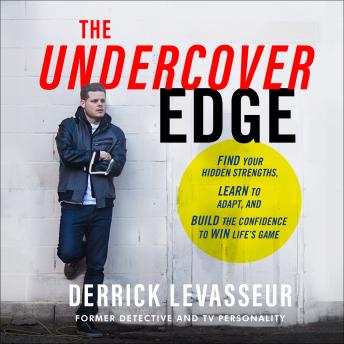 Duration:
6 hours 11 minutes
Summary:
In a televised social experiment before millions of viewers, police sergeant Derrick Levasseur demonstrated that techniques used by undercover detectives could help people achieve their goals in everyday social situations. The result: he walked away with more than half a million dollars.

In The Undercover Edge, Derrick shares his personal mind-set surrounding human behavior and motivation. Even more than that, he provides easy yet groundbreaking tools acquired while overcoming personal adversity and working more than a decade in law enforcement, showing listeners:

● The power of observation and creating a profile
● The effect of using silence to extract and evaluate information
● The benefits of interpreting body language and developing your sixth sense
● The importance of self-awareness and adapting to your environment
● The value of developing a personal ops plan with a defined mission

Derrick's approach will help you create a solid foundation at home, build confidence in the workplace, and become a stronger, more capable leader.
Genres: