Unfair: The New Science of Criminal injustice
Unabridged Audiobook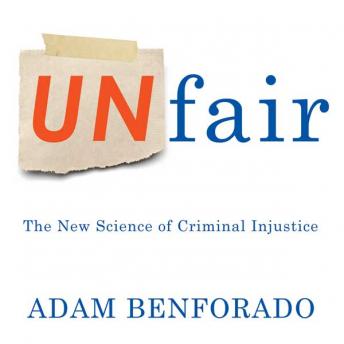 Duration:
10 hours 6 minutes
Summary:
Our nation is founded on the notion that the law is impartial, that legal cases are won or lost on the basis of evidence, careful reasoning, and nuanced argument. But they may, in fact, turn on the camera angle of a defendant's taped confession, the number of photos in a mug shot book, or a simple word choice during a cross-examination.

In Unfair, law professor Adam Benforado shines a light on this troubling new research, showing, for example, that people with certain facial features receive longer sentences and that judges are far more likely to grant parole first thing in the morning. In fact, over the last two decades, psychologists and neuroscientists have uncovered many cognitive forces that operate beyond our conscious awareness-and Benforado argues that until we address these hidden biases head-on, the social inequality we see now will only widen, as powerful players and institutions find ways to exploit the weaknesses in our legal system.

Weaving together historical examples, scientific studies, and compelling court cases-from the border collie put on trial in Kentucky to the five teenagers who falsely confessed in the Central Park Jogger case-Benforado shows how our judicial processes fail to uphold our values and protect society's weakest members. With clarity and passion, he lays out the scope of the problem and proposes a wealth of reforms that could prevent injustice and help us achieve true fairness and equality before the law.
Genres: