The Unforgivable Fix
Unabridged Audiobook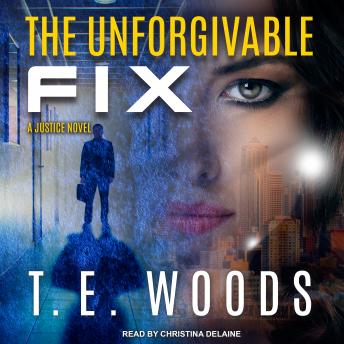 Duration:
11 hours 56 minutes
Summary:
Detective Mort Grant of the Seattle PD has finally decided to sell. The home where he and his late wife raised two kids feels too large and too full of old memories. His son is married and raising a family of his own, and despite desperate efforts to find her, Mort has lost touch with his wayward daughter. That is, until the day she walks back into her childhood home and begs for his help.

For the last four years, Allie Grant has been the lover-and confidante, confessor, and counselor-of one of the world's most powerful and deadly men. But a sudden, rash move has put Allie in the crosshairs of a ruthless Russian crime lord. Mort knows of only one place where Allie will be safe: with The Fixer.

As a hired desperado, The Fixer has killed twenty-three people-and Mort was complicit in her escape from the law. She has built an impregnable house, stocked it with state-of-the-art gear, armed it to the teeth, and locked herself away from the world. But even The Fixer may not be able to get justice for Allie when real evil comes knocking.
Genres: