The Uninvited Guests
Unabridged Audiobook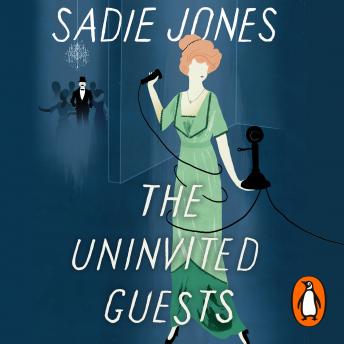 Duration:
9 hours 5 minutes
Summary:
One late spring evening in 1912, in the kitchens at Sterne, preparations begin for an elegant supper party in honour of Emerald Torrington's twentieth birthday. But only a few miles away, a dreadful accident propels a crowd of mysterious and not altogether savoury survivors to seek shelter at the ramshackle manor - and the household is thrown into confusion and mischief.

The cook toils over mock turtle soup and a chocolate cake covered with green sugar roses, which the hungry band of visitors are not invited to taste. But nothing, it seems, will go to plan. As the passengers wearily search for rest, the house undergoes a strange transformation. One of their number (who is most definitely not a gentleman) makes it his business to join the birthday revels.

Evening turns to stormy night, and a most unpleasant game threatens to blow respectability to smithereens: Smudge Torrington, the wayward youngest daughter of the house, decides that this is the perfect moment for her Great Undertaking.

The Uninvited Guests is the bewitching new novel from number one bestseller Sadie Jones. The prizewinning author of The Outcast triumphs in this frightening yet delicious drama of dark surprises - where social codes are uprooted and desire daringly trumps propriety - and all is alight with Edwardian wit and opulence.
Genres: