UpDating
Unabridged Audiobook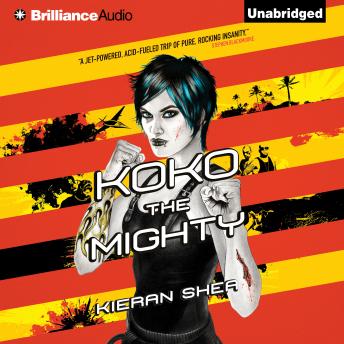 Duration:
5 hours 36 minutes
Summary:
Following on the heels of Leil Lowndes's bestselling book How to Make Anyone Fall in Love with You, UpDating shows you how to attract a mate who once seemed out of your league. Written in her trademark straight-shooting style, Leil gives you techniques not found anywhere else, such as how to get:

A GORGEOUS PARTNER: Don't swoon too soon. Fabulous-looking folks actually like someone better when they seem unimpressed at first.

A WEALTHY, HIGH-CLASS PARTNER: Decorate your home with class, not crass. Take the "How Classy Is Your Home?" quiz.

A PRINCIPLED PARTNER: Don't get caught in a lie. One fib and the potential mate with integrity will be out the door.

AN INTERESTING, ONE-OF-A-KIND PARTNER: Leil shows you how to be a desirable "nut" who will win the hearts of those creative types.

Best of all, you'll learn to make the qualities you want in others become a part of your own life. You'll learn to like yourself better, and so will everyone else. And that's probably the biggest benefit of all.
Genres: