Uprising
Unabridged Audiobook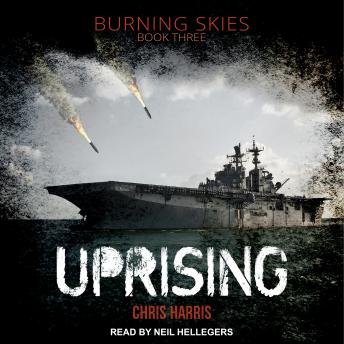 Duration:
6 hours 30 minutes
Summary:
The invaders are continuing to strengthen their hold over an America still reeling. But in the hills, woods, and countryside small sparks of rebellion are taking hold, fanning the fires of patriotism that will unite the country against a common enemy.

Finally free from the clutches of Fen Shu, President Madeline Tanner refuses to leave her fellow countrymen to their fate. She is their leader and will stop at nothing to protect her people.

While the rest of the world stands by and watches, a few nations decide they must stand against Chinese aggression and, despite threats to their own countries, join the battle.

The Uprising is beginning.
Genres: