Utterly Dead
Unabridged Audiobook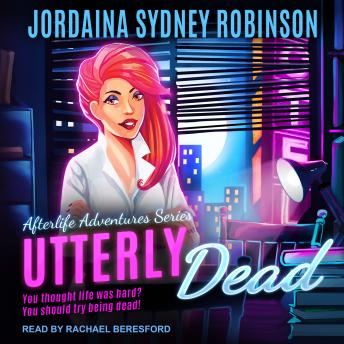 Duration:
8 hours 47 minutes
Summary:
Between her regular job in Afterlife Arrivals, training for her second job with IA, her community service on The Bus of Death, GA meetings, taking care of her housemates, and every other ghostly commitment in between, Bridget Sway is already stretched pretty thin.

Then her best friend, Sabrina, drops a bombshell. Sabrina thinks she was murdered. And, in the afterlife, murdered dead people usually turn into homicidal maniac dead people.

Despite that, Sabrina thinks if they can work out who killed her then she might be able to get the closure she needs to escape her homicidal maniac fate.

But when was life, or the afterlife, ever that easy?
Genres: