Vagabond
Abridged Audiobook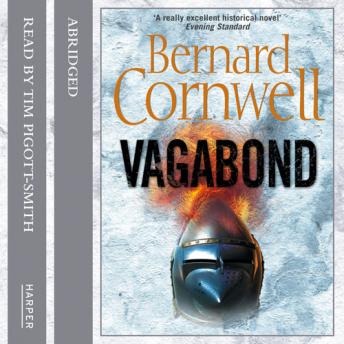 Duration:
6 hours 0 minutes
Summary:
The second installment in the Grail Quest series, from one of our bestselling authors.


In Harlequin, Thomas of Hookton travelled to France as an archer and there discovered a shadowy destiny, which linked him to a family of heretical French lords who sought Christendom's greatest relic: the Holy Grail.


Vagabond continues the story of a search that Thomas is reluctant to pursue. He doubts the grail's existence, and he has other promises to keep, promises that take him back to Brittany where a vicious civil war is about to reach its climax. But other folk, far more powerful than Thomas and his friends, fear the rumour of the grail's existence and force Thomas to pursue the relic, while his enemies, faceless and ruthless, fear Thomas's destiny and determine to destroy him. Thomas's allies are few and weak: a hedge priest, a renegade French knight, a Jewish adventurer and a crippled English soldier – but now they must unite and find greater strengths to pierce the mysteries of Christendom.
Genres: