Vagus Nerve: Self-Help Exercises and Methods To Active Your Vagus Nerve, Stop Anxiety, Prevent Inflammation and Dizziness
A free trial credit cannot be used on this title.
Unabridged Audiobook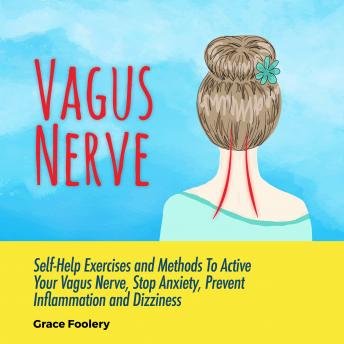 Duration:
3 hours 24 minutes
Summary:
Did you know that many of the health problems that you struggle with could all be healed through optimizing the functioning of just one nerve?Within you is a highly connected network of nerves that affect every facet of your life. As the nerves traverse throughout different parts of your body, they affect each of the parts they pass through differently depending on whether the nerves are working well or not.

You don't need to be a doctor to conclude that one of things you should consider as the cause of your problems (especially if you've tried all manner of solutions without success) is a possible nerve damage or malfunction.

Unleash the full power of this nerve to make good health part of your everyday life where heart diseases, digestive problems, mental health problems and many others don't bother you
The audiobook covers:


- The basics of the vagus nerve;
- The scientific connection between vagus nerve dis-functions and different diseases, including an insider look into polyvagal theory;
- The concept of vagal tone and why vagal tone matters;
- How to strengthen your vagus nerve to strengthen your whole body
- How to use different strategies to activate and optimize the functioning of your vagus nerve
- The science behind vagus nerve stimulation, including how to use different techniques to stimulate your vagus nerve to deal with disease
- And much more!

Unlock the power of this incredible nerve! 
Genres: