Very Twisted Things
Unabridged Audiobook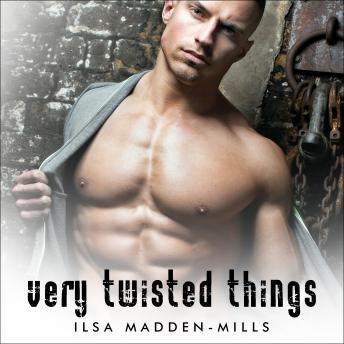 Duration:
6 hours 41 minutes
Summary:
Sebastian Tate never imagined his YouTube music video would go viral, sky-rocketing him to acting success in Hollywood. Okay, maybe he did. After all, he's a cocky dude who knows he's hot-as-hell, and it was only a matter of time before his stars aligned.

But life in Tinseltown is never what it seems. Spying on his gorgeous and mysterious new neighbor with binoculars seems innocent enough, but quickly escalates into an erotic game between two very unlikely people.

Twenty-year-old Violet St. Lyons is a world-renowned violinist who's lost her mojo on stage. She hides away in a Hollywood mansion, trying to find her way through her twisted past in order to make her future.

He's the life of the party with girls chasing him down for his autograph. She's the introvert with a potty mouth who doesn't even know who he is. When they meet, stars collide, sparks fly, and clothes come off.

Contains mature themes.
Genres: