Vintage Attraction
Unabridged Audiobook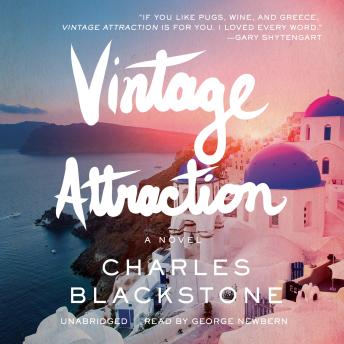 Duration:
9 hours 4 minutes
Summary:
A young English teacher falls-glass first-into a love affairand the world of wine when he meets a famous and enchanting sommelier.
Before Peter Hapworth meets Izzy, he knows the differencebetween pinot noir and peanut butter, but that's about it. Lonely and frustratedwith his academic career-as well as with dating-his life takes a sudden turnone night when he turns on the television. He's transfixed by the woman staringback at him, a glass of wine swirling delicately in her hand-Isabelle Conway,one of the preeminent sommeliers in the world. There's something about her.Somehow, he feels like he already knows her.
On a whim, he pitches himself as a guest on her popular televisionshow, and the two embark on a whirlwind courtship. But relationships require adelicate balance of nurturing and belief, much like winemaking. Hapworth andIzzy must navigate the complex mysteries of wine-and the heart-from glamoroussocial events and domestic travails in Chicago to the vineyards and rocky bluffsof Santorini in Greece. VintageAttraction is a rich and insightful novel by an exciting young literarytalent.
Genres: