Vintage
Unabridged Audiobook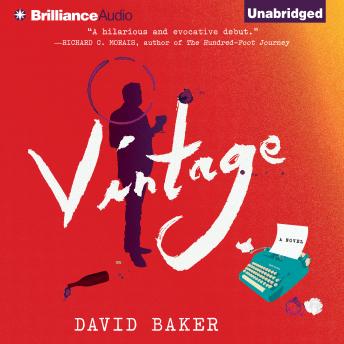 Duration:
9 hours 22 minutes
Summary:
Food journalist, wine connoisseur, and onetime bestselling writer Bruno Tannenbaum has long believed these are the elements of a full life. The rest will take care of itself. But lately, nothing's going right for Bruno. His career is floundering, he's separated from his wife and their two daughters and he's drinking his way through a dwindling bank account, certain all that's left of life is a downward slope into obscurity.

Then Bruno stumbles on a clue leading to a "lost" wine vintage, one of the many bottles stolen and smuggled out of France during WWII, now worth a small fortune and sought after by wine collectors throughout the world. Bruno realizes that finding this bottle could be the key to restoring his career-maybe even writing his comeback book. But his discovery is not a secret for long; as word of his finding spreads, nefarious characters interested in the bottle start appearing at every turn. Bruno scrapes together his final resources, calls in favors he may ultimately regret, and sets off on a grand adventure.

From the rolling hills of Burgundy to a raucous wedding in Moldova, from a Beaune bacchanal to the graying walls of a Russian prison, Vintage is a hilarious food-filled debut about redemption, sacrifices, and making one last effort to follow your dreams.
Genres: