Vulcan 607
Unabridged Audiobook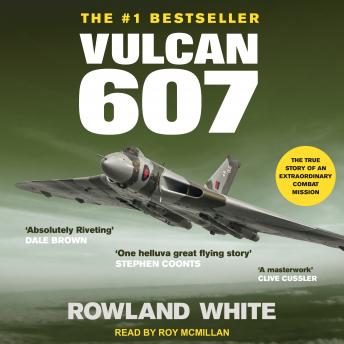 Duration:
13 hours 30 minutes
Summary:
THE THRILLING #1 BESTSELLING STORY OF ONE OF THE GREATEST COMBAT MISSIONS EVER FLOWN

Shoulder to shoulder with Strategic Air Command B-52s throughout the Cold War, the big delta-winged Vulcans of the Britain's V-bomber force faced down the Soviet threat to the West. In 1982 they were just months from retirement when they flew in anger for the first time.

It was to be a record-breaking mission of breathtaking audacity: a single bomber launched from a remote island airbase to carry out what would be the longest-range air attack in history. An eight thousand mile round trip. Her crew of six would be flying into a hornet's nest of modern weaponry: radar-guided anti-aircraft guns and missiles.

There would be no second chances.

Vulcan 607 tells the gripping true story of that legendary raid for the first time-an operation that many thought would turn out to be a real life Mission Impossible.
Genres: