Waking Gods
Unabridged Audiobook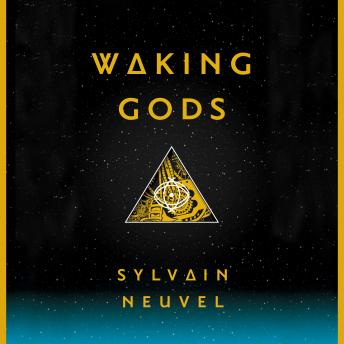 Duration:
9 hours 3 minutes
Summary:
In the gripping sequel to Sleeping Giants, which was hailed by Pierce Brown as "a luminous conspiracy yarn . . . reminiscent of The Martian and World War Z," Sylvain Neuvel's innovative series about human-alien contact takes another giant step forward.
 
As a child, Rose Franklin made an astonishing discovery: a giant metallic hand, buried deep within the earth. As an adult, she's dedicated her brilliant scientific career to solving the mystery that began that fateful day: Why was a titanic robot of unknown origin buried in pieces around the world? Years of investigation have produced intriguing answers—and even more perplexing questions. But the truth is closer than ever before when a second robot, more massive than the first, materializes and lashes out with deadly force.
 
Now humankind faces a nightmare invasion scenario made real, as more colossal machines touch down across the globe. But Rose and her team at the Earth Defense Corps refuse to surrender. They can turn the tide if they can unlock the last secrets of an advanced alien technology. The greatest weapon humanity wields is knowledge in a do-or-die battle to inherit the Earth . . . and maybe even the stars.


Cast of Narrators:
Andy Secombe - Interviewer
Eric Meyers - Headings
Roy McMillan - Jacob Lawson
Laurel Lefkow - Rose Franklin
Adna Sablylich - Marina Antoniou AKA Alyssa Papantoniou
Charlie Anson - Vincent Couture; Jamie
Christopher Ragland - Ryan Mitchell; Lieutenant General Alan A Simms
William Hope - Mr Burns; Eugene Govender
Madeleine Rose - Kara Resnik
Karina Fernandez - Eva Reyes
Olivia Dowd - Sarah Kent
Sarah Wells - Deborah Horsburgh


Praise for Sylvain Neuvel's Sleeping Giants
 
"As high-concept as it is, Sleeping Giants is a thriller through and through. . . . One of the most promising series kickoffs in recent memory."—NPR
 
"Neuvel weaves a complex tapestry with ancient machinery buried in the Earth, shadow governments, and geopolitical conflicts. But the most surprising thing about the book may just be how compelling the central characters are in the midst of these larger-than-life concepts."—Chicago Review of Books
 
"This stellar debut novel . . . masterfully blends together elements of sci-fi, political thriller and apocalyptic fiction. . . . A page-turner of the highest order."—Kirkus Reviews (starred review)
 
"Reminiscent of The Martian and World War Z, Sleeping Giants is a luminous conspiracy yarn that shoots for (and lands among) the stars."—Pierce Brown, #1 New York Times bestselling author of the Red Rising trilogy
 
"First-time novelist Sylvain Neuvel does a bold, splashy cannonball off the high dive with Sleeping Giants. It bursts at the seams with big ideas. This book is a sheer blast from start to finish. I haven't had this much fun reading in ages."—Blake Crouch, author of Dark Matter and the bestselling Wayward Pines trilogy
 
"A remarkable debut."—Library Journal (starred review)
Genres:
1 of 1 people found this review helpful.