Wanting Her
Unabridged Audiobook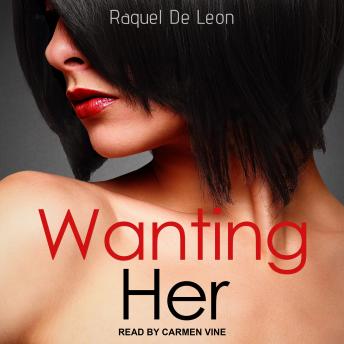 Duration:
7 hours 44 minutes
Summary:
Vivian Barrera, a professional woman focused on her company's success, doesn't know what to think when her sometimes-lover and long-time business partner Jack hires someone without her permission. The only thing she does know is that she doesn't like the newcomer.

April Hawkins is determined to make her new job work. Left as the sole provider for her niece, she just wants to keep her head down and collect her paycheck. That proves to be difficult when one of her bosses seems to hate her and the other seems to like her a little too much. Unfortunately (or fortunately) the one she's attracted to seems bent on making her job as excruciatingly unpleasant as possible.

When Vivian and April's personalities collide, they find their passionate dislike has an unforeseen bonus-a scintillating, consuming chemistry in the bedroom.
Genres: