The Way to a Man's Heart: A Novel
Unabridged Audiobook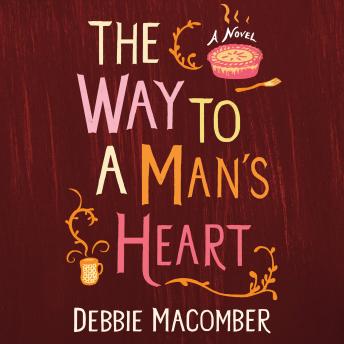 Duration:
6 hours 0 minutes
Summary:
In this classic novel from Debbie Macomber, a feisty waitress and a handsome professor receive an education in love over Chaucer and chicken-pot pie.
Meghan O'Day isn't sure what captures her fancy more: the sexy stranger in her Wichita diner or his reading material. Before long, Grey Carlyle becomes a regular, ordering the nightly specials and chatting with the spirited redhead about the classics. Certain that her favorite customer has an appetite for more than home cooking, Meghan decides it's time to teach the good professor a thing or two about romance.
Grey notices the sparkle in Meghan's eyes the moment she opens up about her passion for literature. She's the breath of fresh air and joy this reserved and lonely teacher needs in his life. They say opposites attract, and Grey becomes a true believer each time he holds Meghan in his arms—even as they hit a few speed bumps on the road to togetherness. But if Grey knows anything about great books, it's that the best tales always have a happy ending.
Genres: