Welcome to My Breakdown: A Memoir
Unabridged Audiobook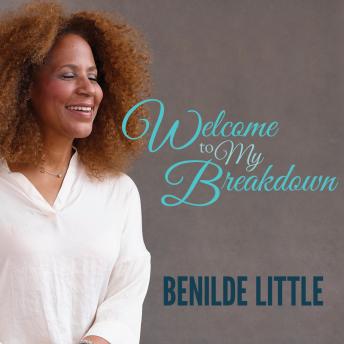 Duration:
8 hours 38 minutes
Summary:
'My mother was gone. I never thought I would survive her death.'

A major bestselling novelist and former magazine editor, long married to a handsome and successful stockbroker with whom she has a beautiful daughter and son, Benilde Little once had every reason to feel on top of the world. But as illness, the aging of her parents, and other hurdles interrupted her seemingly perfect life, she took a tailspin into a pit of clinical depression.

Told in her own fearless and wise voice, Welcome to My Breakdown chronicles a cavern of depression so dark that Benilde didn't know if she'd ever recover from what David Foster Wallace called 'a nausea of the soul.' She discusses everything from her Newark upbringing, once-frequent visits to a Muslim mosque, and how it felt to date a married man, to her doubts about marriage, being caught between elder care and childcare, and ultimately how she treated her depression and found a way out.

Writing in the courageous tradition of great female storytellers such as Joan Didion, Nora Ephron, and Pearl Cleage, Benilde doesn't hold back as she shares insights, inspiration, and intimate details of her life. Powerful, relatable, and ultimately redemptive, Welcome to My Breakdown is a remarkable memoir about the power within us all to rise from despair and to feel hope and joy again.
Genres: