What Comes After Crazy
Unabridged Audiobook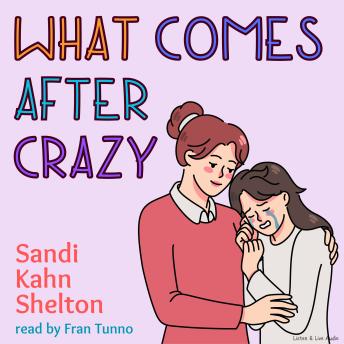 Duration:
11 hours 15 minutes
Summary:
What Comes After Crazy is a warm, funny, poignant, and extremely real story about a woman who fights to stay true to herself-and to her two young children-after her husband has an affair and moves to the desert to "find himself."

Maz Lombard is a single mother with two high-strung daughters and an even more high-maintenance mom, the all-seeing, all-knowing, many-times-married Madame Lucille. Maz is struggling to put her life together after her unfaithful husband, Lenny, never managed to find his way back home after going off to Santa Fe to build condos two years ago. All she wants is a normal life with ordinary people around her. Once afraid of taking risks of any kind, Maz suddenly finds herself going overboard, even falling in love with a much younger man from the daycare center all to the dismay of her troubled, sad adolescent daughter, who is beginning to believe she has inherited the family psychic gene and is terrorizing the kids on the playground.

When Madame Lucille, her new husband, and Lenny all land one her doorstep on day, Maz decides it's time to stake out what she truly stands for-especially when Lucille and Lenny cook up a plan that throws all of their lives into turmoil, forcing Maz to face a new round of betrayals by the people she once trusted. In the process, Maz learns that it's not enough to simply reject your past and attempt to cut yourself off from it. The crazy, unhappy parts of our lives have much to teach us. By learning to forgive, Maz is able to define herself on her own terms-and finally live that authentic life she has always wanted.
Genres: