What Einstein Told His Cook: Kitchen Science Explained
Unabridged Audiobook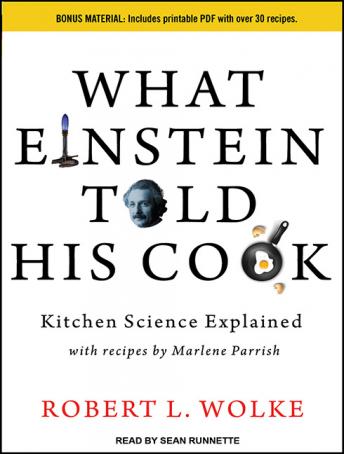 Duration:
10 hours 0 minutes
Summary:
Why is red meat red? How do they decaffeinate coffee? Do you wish you
understood the science of food but don't want to plow through dry,
technical books? In What Einstein Told His Cook, University of Pittsburgh chemistry professor emeritus and award-winning Washington Post
food columnist Robert L. Wolke provides reliable and witty
explanations for your most burning food questions, while debunking
misconceptions and helping you interpret confusing advertising and
labeling. A finalist for both the James Beard Foundation and IACP
Awards for best food reference, What Einstein Told His Cook engages cooks and chemists alike.
Genres: