What She Found: A Novel
Unabridged Audiobook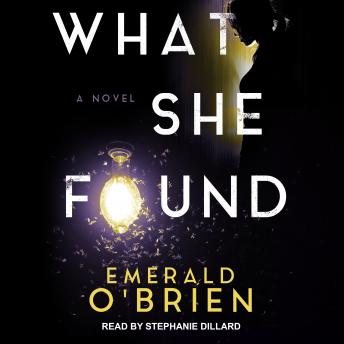 Duration:
7 hours 35 minutes
Summary:
After her recent separation, Tabitha Weaver is holding her life together by a thread. Luckily, her six closest friends have the perfect cure for heartbreak: a weekend in the countryside complete with relaxation, a blind date, and all the wine she can handle.

But it isn't long before their night at the secluded rental house goes sour. The drinks flow a little too freely and lingering tensions arise before they're interrupted by frantic knocking at the door. The stranger claims to have been in an accident, and though her head is bleeding, she refuses to let them call an ambulance.

With Tabitha distracted by her new beau, another friend leaving to check out the scene of the accident, and the rest of the group busy feuding, they lose track of the stranger's whereabouts. It isn't until she wakes up with a hangover that Tabitha finds a note on her dresser: Don't stop until you find it.

Tabitha disregards the note, and the evening, and returns home believing the weekend is behind her. But when the strange woman is reported missing, the police start circling-the group must reexamine their accounts of what happened that night.
Genres: