What The Cat Dragged In
Unabridged Audiobook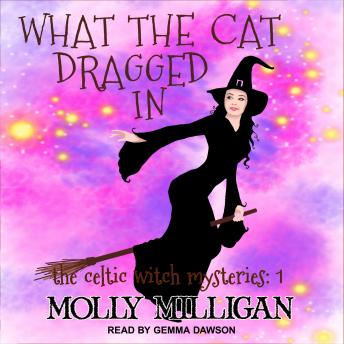 Duration:
6 hours 25 minutes
Summary:
The body that turns up in Bron's garden has been there for decades, and he died of natural causes. Just rebury him and carry on as normal, right?

But it's kinda hard to be normal when the ghost of the dead man has been disturbed, and now he want . . . well, just what does he want?

It's down to Bron, a traditional hedge witch, to find out. If she doesn't, that ghost is going to be lingering in corners and upsetting kitchen chairs for the rest of her life. Creepy, tedious and noisy, all at the same time.

She's helped by the unexpected arrival of her cousin Maddie from America, who is seeking connection and history in this uncertain age. And there's another mystery-why is this vivacious, friendly young woman so evasive and afraid?

Soon they are up to their knees in faery folk (don't trust em), druids (keen on trees), wild animals (Bron's a healer), the obligatory smouldering blacksmith (sorry, he prefers men), and the maddest Mad Great Aunt of all.

Life is never dull in Llanfair!
Genres:
2 of 2 people found this review helpful.