What They Didn't Burn: Uncovering My Father's Holocaust Secrets
Unabridged Audiobook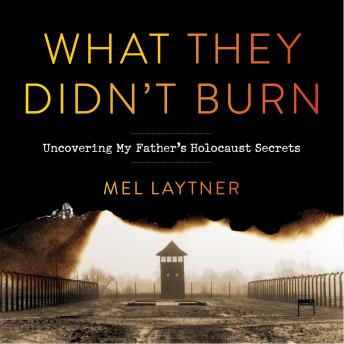 Duration:
8 hours 13 minutes
Summary:
What if you uncovered a Nazi paper trail that revealed your father to be a man very different from the quiet, introspective Dad you knew…or thought you knew?Growing up, author Mel Laytner saw his father as a quintessential Type B, passive and conventional. As he uncovered the documents the Nazis didn't burn, another man emerged—a black market ringleader and wily camp survivor who made his own luck. The tattered papers also inadvertently revealed painful secrets his father took to his grave.

Melding the intimacy of personal memoir with the rigors of investigative journalism, What They Didn't Burn is an inspirational story of resilience and redemption, of desperate refugees turned hopeful immigrants rebuilding shattered lives in America, all the while struggling with the lingering trauma that has impacted their children to this day.

It is the story of a reporter's quest, a son's revelation and a father's unlikely saga of survival -- corroborated by the Nazis themselves.
Genres: