The Wheelwright Girl
Unabridged Audiobook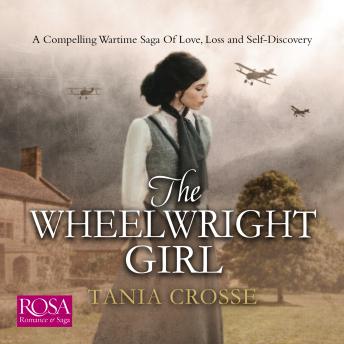 Duration:
7 hours 30 minutes
Summary:
A poignant, sensitive and intensely moving account of one village's war and the endurance of those who wait at home for news of their loved ones.

Dartmoor, 1914. Grace Dannings is a farmer's daughter but she dreams of making her mark as a London Suffragette. Too bad she's stuck in Walkhampton, the sleepy village where she was born. As a child, she could escape to the wheelwright's mill. Spellbound, she'd watch labourers hammer iron and timber into wheels. Now she's a woman and nothing about the village feels like home. The men are brutish, the women afraid of change. Perhaps she could have married Martin, the mill owner's son. But society says she's not good enough. When World War One breaks out and the wheelwright's men leave for the front, Grace volunteers to fill in. The move raises eyebrows. But Grace has her sights set on a fulfilling new vocation. And she's not about to stop for anything - or anyone.

Tania Crosse weaves blissfully human stories with impeccable research, giving her characters all the complexity and colour of real life. Tania has been shortlisted for Best Romantic Saga in the 60th annual RoNA Awards.
Genres: