When Darkness Ends
Unabridged Audiobook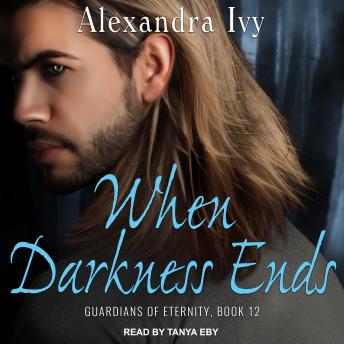 Duration:
9 hours 27 minutes
Summary:
The Guardians of Eternity are facing a final battle to save their world-but battles of the heart may be the most difficult to fight . . .

Cyn, the vampire clan chief of Ireland, is an unabashed hedonist whose beauty is surpassed only by his insatiable appetite for pleasure. It's no wonder he's furious when he's transported from the magical land of the pureblooded feys to his desolate medieval castle-only to have his very existence thrown into a chaos that even he cannot charm his way out of . . .

Most women may be all but powerless against Cyn, but Fallon, a sharp-witted fairy princess, is less than beguiled by the silver-tongued vampire. She's a serious soul with no time for the sort of games he plays-especially when they learn that someone is trying to close the veil that separates the dimensions. But seduction may prove the most powerful force of all, as attraction ignites between the unlikely pair even as worlds are colliding around them . . .

Contains mature themes.
Genres: