When Love Finds You
Unabridged Audiobook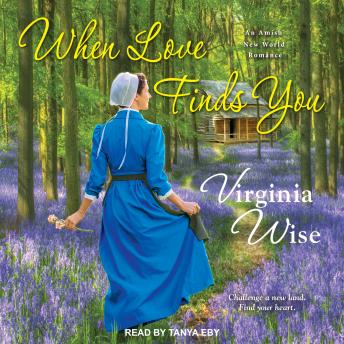 Duration:
8 hours 14 minutes
Summary:
In the latest novel in Virginia Wise's stirring historical saga about America's first Amish settlement, a once-privileged woman in a very different new world soon finds that hope-and love-are worth the challenge . . .

Scandal drove Catrina Wittmer from her life as a wealthy Englischer's pampered daughter-to reluctant membership in Pennsylvania's thriving new Amish settlement. Surprisingly, Catrina finds contentment and peace in this promising new land, though she won't risk telling anyone about her past. But the unexpected sparks between her and bashful warm-hearted farmer Eli Weber suddenly have her dreaming of an impossible chance at happiness-as his wife.

Eli never imagined such a spirited woman would look his way. Or that he could ever deserve her, given his own guilty mistakes. But Catrina's vivacity and kindness has him impulsively proposing. Unfortunately, his over-righteous sister, and the consequences of secrets on both sides, threaten to tear their marriage apart for good. Now Catrina and Eli must try forgiving themselves and finding strength in their bond if they are to have a joyous future together . . .
Genres: