White Lace and Promises: A Novel
Unabridged Audiobook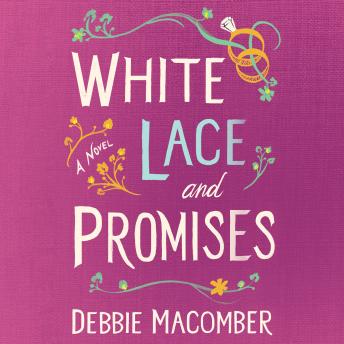 Duration:
6 hours 31 minutes
Summary:
USA TODAY BESTSELLER • A classic novel from fan favorite Debbie Macomber, this is an emotional story about fighting for happiness and holding on for true love.
Marrying Glenn Lambert was either the smartest thing Maggie Kingsbury has ever done or the craziest mistake of her life. Best friends as children, they went their separate ways until a chance encounter at a wedding inspires this spontaneous leap of faith. How could she resist the sweet spell of a moonlit night and whispers of devotion guaranteed to melt her heart? But past disappointments and unhealed emotions soon start to wreak havoc with their vows.
Glenn knew his heart was bruised when he asked Maggie to marry him. But he meant every word; he's sure they belong together. In so many ways, they're still strangers, but the love he has inside tells him that no matter what happens, it's Maggie he wants forever. Whatever it takes, he'll prove she's the only woman for him.
Genres: