Wholeness - Is Your Life Off Balance?: The Complete Guide to Holistic Wellness
A free trial credit cannot be used on this title.
Unabridged Audiobook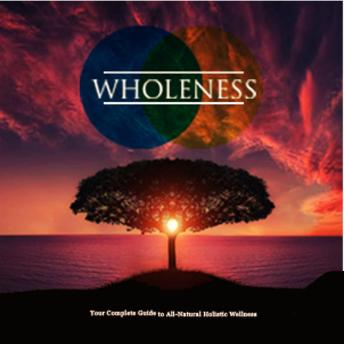 Duration:
1 hours 34 minutes
Summary:
Let's get one thing clear, we're all works in progress. There's always room for improvement in our lives regardless of how well put together we may seem to other people, there's always a spot or an area in our personal lives that we know we need to work on. Unfortunately, life moves so quickly and we may have so many duties, obligations and responsibilities that we become blind to this problem area.


In fact, for too many of us, we only become aware of them when it's too late. You only sit up and pay attention once your partner is about to close the door behind her or him permanently. You only get a clue when you sit down in front of your boss and he or she tells you that the company is going to let you go. You only get the memo when your kid starts exhibiting antisocial and destructive behavior.


If any of these resonates with you, don't despair; you are hardly alone. Too many of us are so caught up in our lives that we become blind to certain signals that show us our life has lost balance. We start defining ourselves by our jobs. We start viewing ourselves largely in terms of our routine. In fact, if we're not careful, we start equating identity with possessions, status or reputation.


Whatever you're struggling with regardless of how big or how small, there's a high chance that its costs directly or indirectly, completely or partially by a lack of balance.


When you understand that something is fundamentally wrong and put your life back in balance, you start to feel alive again and like you are actively participating in life, not just going through the daily motions.
Genres: