The Widow Washington: The Life of Mary Washington
Unabridged Audiobook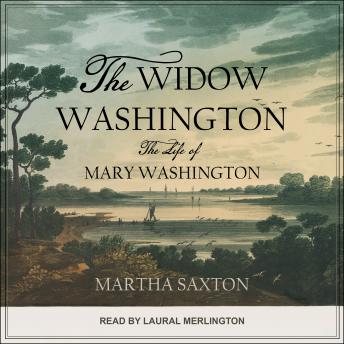 Duration:
12 hours 42 minutes
Summary:
The Widow Washington is the first life of Mary Ball Washington, George Washington's mother, based on archival sources. Her son's biographers have, for the most part, painted her as self-centered and crude, a trial and an obstacle to her oldest child.

But the records tell a very different story. Mary Ball, the daughter of a wealthy planter and a formerly indentured servant, was orphaned young and grew up working hard, practicing frugality and piety. Stepping into Virginia's upper class, she married an older man, the planter Augustine Washington, with whom she had five children before his death eleven years later. As a widow deprived of most of her late husband's properties, Mary struggled to raise her children, but managed to secure them places among Virginia's elite. In her later years, she and her wealthy son George had a contentious relationship, often disagreeing over money, with George dismissing as imaginary her fears of poverty and helplessness.Yet Mary Ball Washington had a greater impact on George than mothers of that time and place usually had on their sons.

Martha Saxton's The Widow Washington is a necessary and deeply insightful corrective, telling the story of Mary's long, arduous life on its own terms, and not treating her as her son's satellite.
Genres: