The Wild Girl
Unabridged Audiobook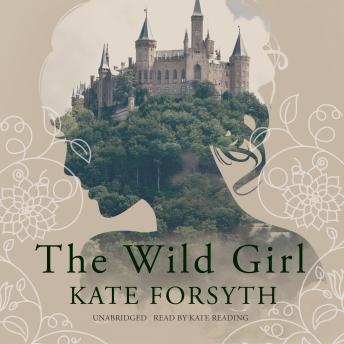 Duration:
17 hours 45 minutes
Summary:
One of six sisters, Dortchen Wild lives in the smallGerman kingdom of Hesse-Cassel in the early nineteenth century. She findsherself irresistibly drawn to the boy next door, the handsome but very poorfairy-tale scholar Wilhelm Grimm. It is a time of tyranny and terror. NapoleonBonaparte wants to conquer all Europe, and Hesse-Cassel is one of the firstkingdoms to fall. Forced to live under oppressive French rule, Wilhelm and hisbrothers quietly rebel by preserving old, half-forgotten tales that had oncebeen told by firesides of houses grand and small all over the land.
As Dortchen tells Wilhelm some of the most powerfuland compelling stories in what will one day become his and Jacob's famousfairy-tale collection, their love blossoms. But Dortchen's father will not givehis consent for them to marry, and war, death, and poverty also conspire tokeep the lovers apart. Yet Dortchen is determined to find a way.
Evocative and richly detailed, Kate Forsyth's The Wild Girl masterfully captures oneyoung woman's enduring faith in love and the power of storytelling.
Genres: