Wild Heritage
Unabridged Audiobook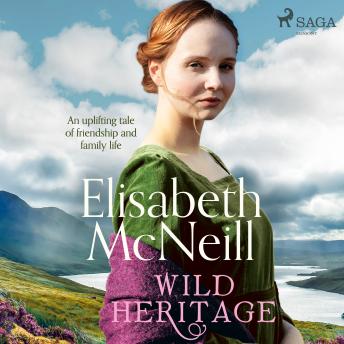 Duration:
19 hours 51 minutes
Summary:
Caught between the past and the future, can friendship survive in changing times?

Thirteen years have passed since the railway came to the Borders, bringing changes that would radically alter the lives of the people who lived there. Yet the steam train was not the only legacy from the men who built the railway - in their wake they left several fatherless children. One such child is Kitty Scott. Wild through neglect and an outcast within the community, Kitty is a loner... until she rescues newcomer Marie Benjamin from the taunts of her classmates. So begins a friendship that lasts beyond their childhood in the Scottish Borders, to Edinburgh, London, and finally Paris, where the influence of heritage comes full circle and friendship's true worth is recognised.

An engaging saga of hope and love for fans of Tessa Barclay and Val Wood.

-
Elisabeth McNeill is a long-established freelance journalist and broadcaster who has written five non-fiction books and 26 novels. She now lives with a miniature dachshund, who thinks he is a Great Dane, in the oldest inhabited village on the Scottish borders, where she spent most of her school days.
Genres: