Wilde Women
Unabridged Audiobook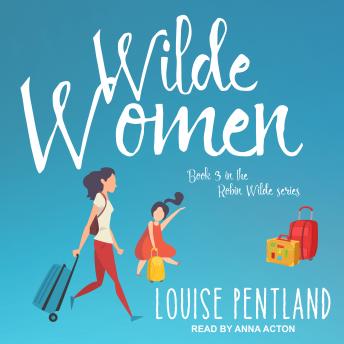 Duration:
6 hours 41 minutes
Summary:
Meet Robin Wilde: mum, newly-appointed official girlfriend, make-up artist extraordinaire, and general plate-spinning, life-juggling, balance-seeking badass. Or so she likes to think.

Everything seems to be slotting into place, not just for Robin but for her close-knit little world of friends and family too. Yet despite all that, she still feels like she's blagging it.

Although things seem pretty great on paper, cracks are beginning to show. Robin's best friend Lacey is struggling to bond with her baby, her Auntie Kath suddenly seems distant and her daughter Lyla is finding it hard to adapt to having a man in their lives. For once everybody is depending on Robin, but the pressure is mounting and she's starting to feel overwhelmed.

So, when Robin's asked to go to the States for work, it seems like the getaway they all need. Look out New York, Robin and her girls are on their way! But will the city that never sleeps make or break them?
Genres: