The Will of Heaven: An Inspiring True Story About Elephants, Alcoholism, and Hope
A free trial credit cannot be used on this title.
Unabridged Audiobook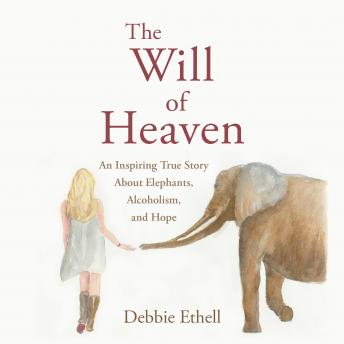 Duration:
11 hours 3 minutes
Summary:
The Will of Heaven is the powerful true story of how one woman overcame a debilitating addiction−rising from the courtrooms of her past to the grass plains of Kenya as a conservation research scientist. It was there she could finally fulfill her lifelong dream of working with wild elephants.

Debbie Ethell became obsessed by a group of elephants in Kenya when she was eight years old after seeing them on a PBS nature show. Over the next several years, her obsession grew−until a group of school bullies left her contemplating suicide.

By the time she was twenty-six, an addiction to alcohol robbed her of nearly everything except her dreams … and it nearly took those too. Left with one final option and more judges in her life than friends, she entered a treatment center and then a halfway house, where she slowly learned how to live life sober.

The Will of Heaven vividly captures her serendipitous journey as she discovers her inner strength−not unlike that of the elephants whose stories she tells. Part biography, part revelation, this story will inspire others to reach further than they ever thought they could. Above all, it conveys a strong message of hope, both for elephants fighting to survive poaching and for alcoholics fighting to survive addiction.
Genres: