Winter of Secrets
Unabridged Audiobook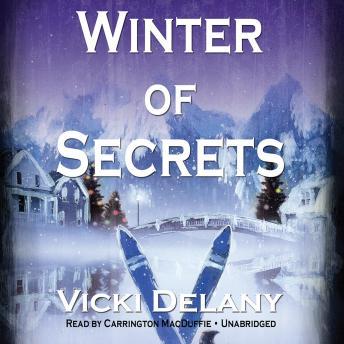 Duration:
9 hours 1 minutes
Summary:
Sometimes the smallest towns have the darkest secrets.

Siblings Wendy and Jason Wyatt-Yarmouth and their friends are in British Columbia enjoying a two-week vacation when tragedy strikes the group of privileged students.

It's Christmas Eve, and a snowstorm has settled over the Canadian mountain town of Trafalgar, British Columbia. Constables Molly Smith and Dave Evans have a busy shift, attending fender-benders and the like. At midnight, they discover a car that has gone off the snowy road into the icy river. It seems to be an accident, but when the autopsy reveals a shocking secret, Sergeant John Winters asks Molly to work him into the investigation. Soon, John and Molly and are plunged into a world of sexual predators, recreational drugs, privilege, and high living. Meanwhile, a handsome Mountie is giving Molly the eye, and her mother, Lucky, is cheerfully interfering in the investigation.
Genres: