Witch Your Step: Tinfoil Dinners and Mountain Mysteries (Cozy Witch Mysteries Series, Book 2)
A free trial credit cannot be used on this title.
Unabridged Audiobook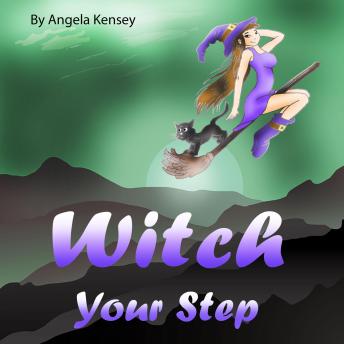 Duration:
2 hours 41 minutes
Summary:
A vacation in the mountains goes wrong
Cammy, a young witch, has had enough of it. After a disappointing disaster date on the beach with a guy she actually liked, she decides to leave her little Californian town and temporarily head for the mountains. There, she and her talking cat experience how it is to go camping.
When a storm pushes a teenage girl off a dangerous cliff, Cammy flies on her mop to the tree that was supposed to catch her fall. Shockingly, however, the teenage girl is missing. Cammy teams up with the sheriff in the little mountain town to investigate the disappearance of the girl. They run into psychotic weirdos, visitors with illegal guns, and lumberjacks.
When two other girls disappear as well, Cammy cannot help but wonder who or what the vague, black shade in the forest is, and if it has anything to do with the mystery of the teenagers disappearing. And even though going to foreign restaurants and massage parlors makes her feel a little guilty, she dreads doing the one thing she can to uncover the truth about the supposed kidnapper.
This is the second book in a clean but thrilling cozy witch mystery series with an amateur sleuth, some magic, romance, and a touch of light humor.
Genres: