Witch's Blade
Unabridged Audiobook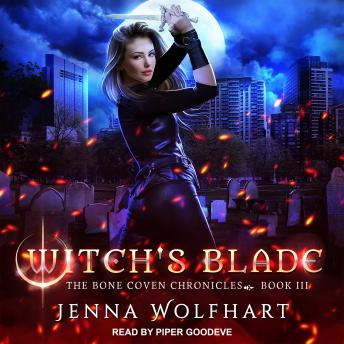 Duration:
6 hours 25 minutes
Summary:
The demon war is coming.

On Enforcer probation after going against the Magister's orders, I'm in serious need of some action, preferably of the sexy vampire-warlock variety. But when a group of rebel mages forces me to break into the Blood Coven's castle and steal a powerful rune, things don't go quite as planned.

Now, the Blood Coven wants to hunt me down, my best friend has been captured by rebels, and the reports of demon attacks are growing every day. There's only one hope in all of this. The Witch's Blade, a weapon that can destroy the demons once and for all and save humanity from eternal damnation.

The only problem? To get it, I may have to betray my coven and everyone I love.
Genres: