Witch's Storm
Unabridged Audiobook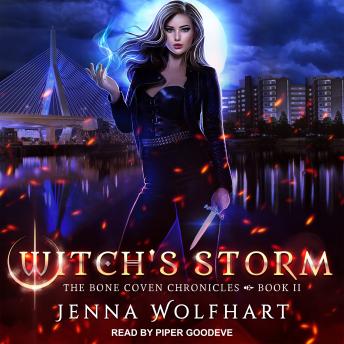 Duration:
7 hours 13 minutes
Summary:
As a new Enforcer for the Bone Coven, I protect humans from supernatural assaults with the help of my sexy half-warlock, half-vampire partner. But when my latest investigation reveals a string of gruesome mage deaths, it seems there's a serial killer targeting us instead of them.

To make matters worse, demons immune to my coven's spells are now prowling the city streets hunting for prey. Their strength is growing, and they have their sights set on destroying the veil that protects our realm from theirs.

There's only one way to stop the killer and banish the demons once and for all. I must finally give into the dark magic that simmers deep within me, threatening to destroy my soul.

But will the world survive if I do?
Genres: