Wolf of Stone
Unabridged Audiobook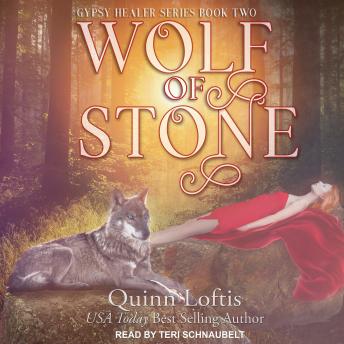 Duration:
8 hours 15 minutes
Summary:
Dalton Black, a Canis lupis full of guilt and anger, never expected to find his true mate. Perhaps already slipping into madness, he had resigned himself to the fact that he would walk the earth without the other half of his soul. He was convinced that his sins were enough to keep the Great Luna from giving him such a blessing. He knew it was probably better that way. His past was as dark as his name and after three centuries of running from it, the memories were finally catching up to him.

But all of those resignations evaporated when he saw her broken and bloodied body lying on that altar. Though the man didn't recognize her, the wolf did. Through battle and bloodshed he was able to save her from the evil that held her captive, but now he would need her to save him from himself.
Genres:
1 of 1 people found this review helpful.