A Woman's Guide to Basketball
Unabridged Audiobook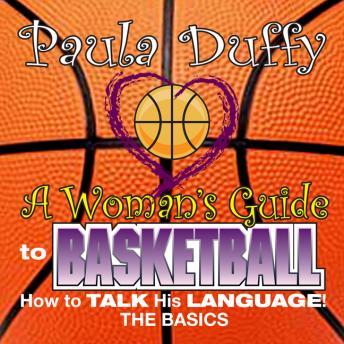 Duration:
0 hours 49 minutes
Summary:
Shaq, Kobe, LeBron, their names are regularly in the headlines, now it's time to learn why they're famous. Paula Duffy, "sportstress" extraordinaire, is lending her knowledge and enthusiasm to one of the most exciting sports today with A Woman's Guide to Basketball: How to Talk His Language. In her exciting follow-up to A Woman's Guide to Football Duffy hits the court with the 24-second clock running to explain the game of basketball and invite women to join in the fun.

A firm believer that a little sports knowledge can go a long way, Duffy says "sports talk is the most easily learned and best way to break the ice in any context: at home, in business or at play. I am here to debunk the myth that men don't like to talk. Men do like to talk...sports. I enjoy teaching the ladies how to connect through sports, what men like to talk about and how to understand their language."

Women who don't know the rules of the game are often intimidated, but in under an hour, they can get a firm grasp of the game. In no time, they'll learn the basics, who the top players are and the crowd-thrilling moves such as the Alley Oop, the Pick and Roll, and how to shoot from way downtown.

From the first jump ball to the final second on the clock, women can finally bring together nascent hoop dreams and their desire to relate to the b-ball obsessed men in their lives.
Genres: