Wood: A True Lover's Story
Unabridged Audiobook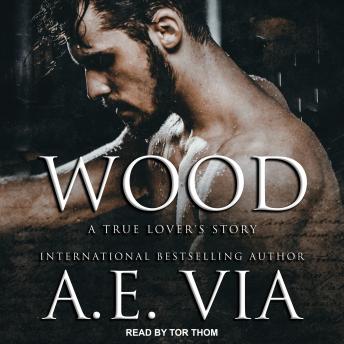 Duration:
10 hours 14 minutes
Summary:
It's been a long seventeen years but Herschel Wood, Jr., is finally a free man and he's looking forward to reconnecting with his old cellmate, Bishop Stockley, who promised him a place to stay and some help getting back on his feet. Wood had a good life once upon time when he'd owned one of the most successful tattoo shops on the Virginia Beach Oceanfront-until a fatal accident that was his fault cost him everything.

Trent Armstrong has never been considered a catch. He's a twenty-nine-year-old laborer, an ex-con, and not the easiest person to get along with. He's used to being the one people cast to the side when they're done with him. Everyone he's ever cared about has walked out of his life without a backward glance, so he's used to the loneliness.

From the moment the tattooed, silver-haired man walked into the house there had been nothing but tension, side-eyeing, and sparks between them. Trent has always held back a side of himself that he's terrified to explore, and without warning Wood's voice, his maturity, that maddening scent, and even his damaged past all trigger feelings that Trent thought he'd buried deep long ago.

Contains mature themes.
Genres: