Wrath
Unabridged Audiobook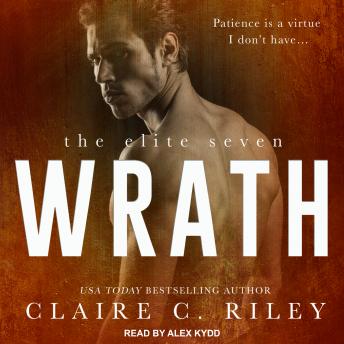 Duration:
8 hours 30 minutes
Summary:
I'm a motherless son to a father who hates me.

Fury has lived and breathed in my black heart for so long, it's a part of my soul now. The only thing that's ever mattered to me is protecting my twin sister, Sabella, from my father's temper. So when the chance to join a secret society presents itself, there's no question I'll do whatever it takes to become a member and earn my place in the ranks of only the most Elite.

With a taste for the deviant, I'm drawn to the darkest of desires, and no one ever leaves my bed unscathed. My task: seduce Patience Noelle, St. Augustine's sweetheart and the mayor's beloved daughter-then break her heart.

Sinning is what I live for, and deviance is my passion. Failing has never been an option. But what happens when my sin becomes my curse-when destroying the only woman I've ever wanted is my key to protecting my sister?

Accept your sin wisely, for the tasks given to earn your place are not for the weak . . . they're for The Elite.

This isn't just my chance, it's my legacy and reckoning. I am Samuel Gunner. I am Wrath.

Contains mature themes.
Genres: