The Year We Fell from Space
Unabridged Audiobook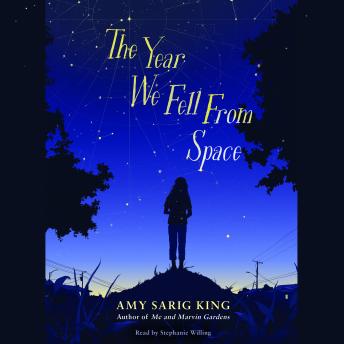 Duration:
5 hours 26 minutes
Summary:
The deeply affecting next book from acclaimed author Amy Sarig King.
Liberty Johansen is going to change the way we look at the night sky. Most people see the old constellations, the things they've been told to see. But Liberty sees new patterns, pictures, and possibilities. She's an exception.
Some other exceptions: Her dad, who gave her the stars. Who moved out months ago and hasn't talked to her since.
Her mom, who's happier since he left, even though everyone thinks she should be sad and lonely. And her sister, who won't go outside their house.
Genres: