Yellow
Unabridged Audiobook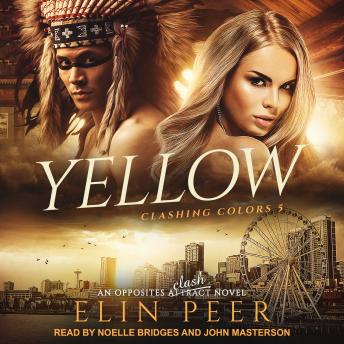 Duration:
9 hours 10 minutes
Summary:
Twenty-six-year-old Chloe Olsson, a.k.a. movie star 'Cleo,' is caught in a toxic world of fans, paparazzi, and a money-hungry agent. Being the girlfriend of pop star Niko is no dream either, and his constant jealousy has caused her to go into hiding for a time.

Two weeks in the forest with famous Native American healer Onava was supposed to be a wonderful and relaxing detox. But when Onava is called away and her grandson Adam moves in to the small cabin instead, Chloe's peace is over.
Adam is rude and unimpressed by her fame. And what's worse is his ridiculous idea that she's in this mess because she doesn't know how to set her personal boundaries.

With only eleven days to teach her, he seems determined to give her plenty of opportunities to practice on him.

Contains mature themes.
Genres: