YOLO: Every woman is Yolo. Yolo is every woman.
Unabridged Audiobook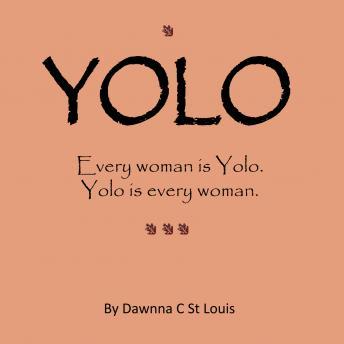 Duration:
2 hours 23 minutes
Summary:
Imagine gazing out into your future. Networks of paths lie before you. Each path is your chance to move forward; in each path lies the risk of failure or the opportunity to succeed. What if you choose wrong? What if you make a mistake? What will you do? This is the challenge of Yolo. '...if only she could only grab and slip and jump and flip without fear of failure,' then Yolo could fight the Watifs and move forward. After all of her ups and downs and starts and stops, Yolo learns life's true lesson! YOLO dares you to look closer at the little flutters of negative thought that paralyze you from moving forward. It is an enlightening story of Yolo, a little spider monkey, who lives in her perch high atop the jungle floor and attempts to find happiness without ever taking a risk. Yolo is faced with the same unexpected challenges that we all deal with in including love, loss, family, abandonment, depression, and success. You will discover for yourself how to recognize when you are creating your own barriers and how to move towards your goals. Start moving; Keep moving; You only live once!
Genres: