Your Money or Your Life
Abridged Audiobook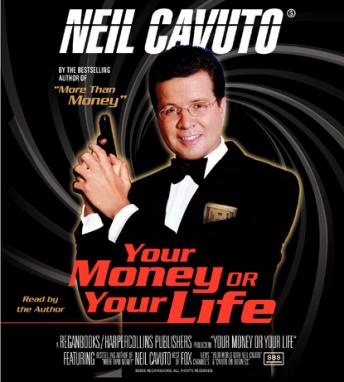 Duration:
5 hours 34 minutes
Summary:
As the host of Fox News Channel's Your World with Neil Cavuto and Cavuto on Business, Neil Cavuto reports on today's most influential newsmakers, from CEOs to politicians -- getting behind the story by connecting with the men and women who made it. And he ends each show with his own personal commentaries -- sometimes witty, often inspiring, and always incisive and thought-provoking. Now, Cavuto collects the best of these essays in one volume, on topics that range from business to family to civility in public life.

Among the essays:


- Where Were You on September 10, 2001? ... on remembering what America was like before 9/11


- We Are What We Eat ... on fast food, lawsuits, and personal responsibility


- Why I Don't Trust My Uncle Sam ... on how the surplus of the 1990s was bound to disappear


- Tony Soprano for Fed Chairman ... on what Alan Greenspan could learn from the mob


- Tips for Empty Nesters ... on how to cope when your kids leave you behind



Covering one of the most tumultuous decades in memory -- from the wild and chaotic Clinton years through the sobering challenges of the ongoing War on Terror -- Cavuto's words offer a window into our America at its best and its worst.
Genres: