Your One True Love
Unabridged Audiobook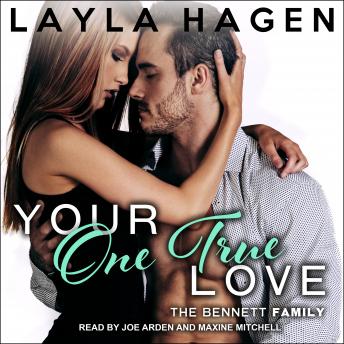 Duration:
7 hours 41 minutes
Summary:
She's the one who got away. This time, he refuses to let her slip through his fingers.

Daniel Bennett has no regrets, except one: letting go of the woman he loved years ago. He wouldn't admit it out loud, but he's been pining for Caroline ever since.

But his meddling family can read him like an open book. So when his sisters kick up their matchmaking shenanigans, Daniel decides to play right along. After all, he built his booming adventure business by making the most out of every opportunity. And he doesn't intend to miss an opportunity to be near Caroline.

Caroline Dunne knows better than to fall for Daniel again. But his seductive charm melts her determination to keep her heart in check. Even with their lives going in separate directions, neither can ignore the magnetic pull between them. Will they find the second chance they've both wanted all along?

Contains mature themes.
Genres: