Your Ultimate Guide To Writing Your Own eBook: eBooks - Profit-Pulling Powerhouses for your Business
A free trial credit cannot be used on this title.
Unabridged Audiobook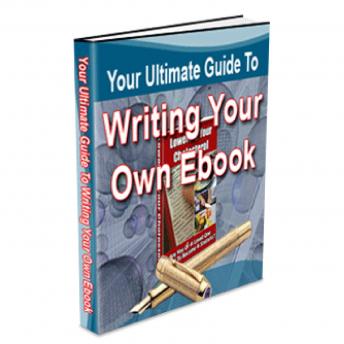 Duration:
1 hours 14 minutes
Summary:
eBooks can be Profit-Pulling Powerhouses when used in the right way. Learn how to write your own eBooks and use them for marketing and promotion, drive awareness to your company and brand, and boost profits using the power of eBooks.

There are innumerable ways to use eBooks to promote your business and drive quality traffic to your website or social media pages. Once posted on your site, you can turn them into a daily course, which brings your customer back to read the next chapter. You can use them as a free gift for making a purchase or for filling out a survey. Put your eBook on a disc, and you will have an innovative brochure. Blow your competition away by inserting the disc into your sales packages.

The most effective marketing products are those that are unique. Copyright your eBook, and immediately, you have a powerful tool that you, and you alone, can offer to the public. People will have to visit your site to acquire your eBook, which increases the flow of quality traffic and the potential of sales and affiliate contacts.

Make sure that you keep your eBook current. Update it frequently as the market and trends change. Add new advice and techniques to show your prospects how your goods or services can enrich their lives. By constantly keeping abreast of new trends and techniques, you can continue to see profits from your eBook for years after your original creation.

Learn the magic of eBook creation and how to use it as a tool in your business to boost sales and grow your tribe!
Genres: