Zerberu
Unabridged Audiobook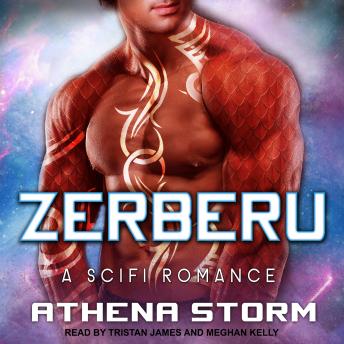 Duration:
5 hours 30 minutes
Summary:
Probably not a good sign when you start reading the refund policy on your mail order bride . . .

I had two choices. Go to prison. Or marry an alien. I chose the alien. I shoulda picked prison.

Don't get me wrong. He's so . . . big. He can lift me with one hand. He's handsome as sin. With a touch that can send any woman into a supernova. I melt from the moment I see him. And not just because his planet is a million degrees.

I'm now a Companion to one of the most important aliens in the galaxy. And I have no idea what I'm doing. I can't cook. I can't clean. The only thing I know how to do is . . . that thing.

But I better learn to keep house fast. Because if I can service all of this alien's outrageous needs I'm in trouble.

Why, you ask? Because one thing. You see I never realized in my life of crime and theft. That this alien would steal my own heart.

Contains mature themes.
Genres: