Zero to Tesla: Confessions From My Entrepreneurial Journey
Unabridged Audiobook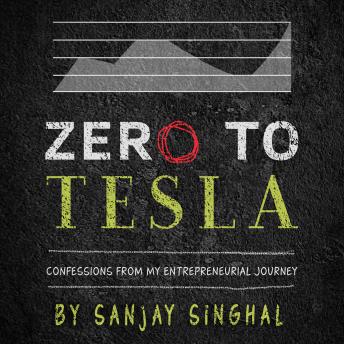 Duration:
6 hours 2 minutes
Summary:
This memoir chronicles the life of Sanjay Singhal. Everything from his bankruptcy at the age of 31, diagnosis of bipolar disorder, and all the business successes that followed.
By providing support through real life experience, Sanjay helps pave the way for a shorter path to success and help people empower their ability to be their own entrepreneurs.
As one of Canada's most sought after and successful startup investors, Sanjay's mission lies with inspiring the next generation to take risks that no rational person would consider reasonable and to achieve success that no ordinary person would consider probable.
Genres: