A Zoe Prime Mystery Bundle: Face of Death (#1) and Face of Murder (#2)
A free trial credit cannot be used on this title.
Unabridged Audiobook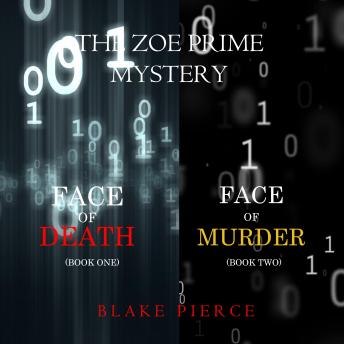 Duration:
13 hours 41 minutes
Summary:
A bundle of books #1 (FACE OF DEATH) and #2 (FACE OF MURDER) in Blake Pierce's Zoe Prime Mystery series! This bundle offers books one and two in one convenient file, with over 100,000 words of reading.

In FACE OF DEATH, FBI Special Agent Zoe Prime suffers from a rare condition which also gives her a unique talent—she views the world through a lens of numbers. The numbers torment her, make her unable to relate to people, and give her a failed romantic life—yet they also allow her to see patterns that no other FBI agent can see. Zoe keeps her condition a secret, ashamed, in fear her colleagues may find out. Yet when a serial killer strikes across the Midwest, strangling women in remote places and seemingly at random, Zoe, for the first time, is stumped. Is there a pattern? Can there be no pattern at all? Or is this killer as obsessed with numbers as she is? In a mad race against time, Zoe must enter the diabolical mind of a killer who always seems to be one step ahead of her, and stop him from claiming his next victim before it's too late. At the same time, she must keep at bay her own demons, which may ultimately prove to be even more threatening.

In FACE OF MURDER, when women are found murdered, their bodies branded with mysterious numbers, outside Washington, D.C., the FBI, stumped, calls in Special Agent Zoe Prime to decipher the mathematical riddle and find the serial killer. Yet the numbers make no sense. Are they a pattern? A formula? Or do they have no meaning at all? Zoe, reeling from her own personal troubles, hasn't the luxury of time, as more bodies pile up, and as all eyes turn to her to solve an equation that, perhaps, cannot be solved. Will she catch the killer in time?

An action-packed thriller with heart-pounding suspense, The Zoe Prime mystery series will leave you turning pages late into the night.

Book #3—FACE OF FEAR—is also available!
Genres: